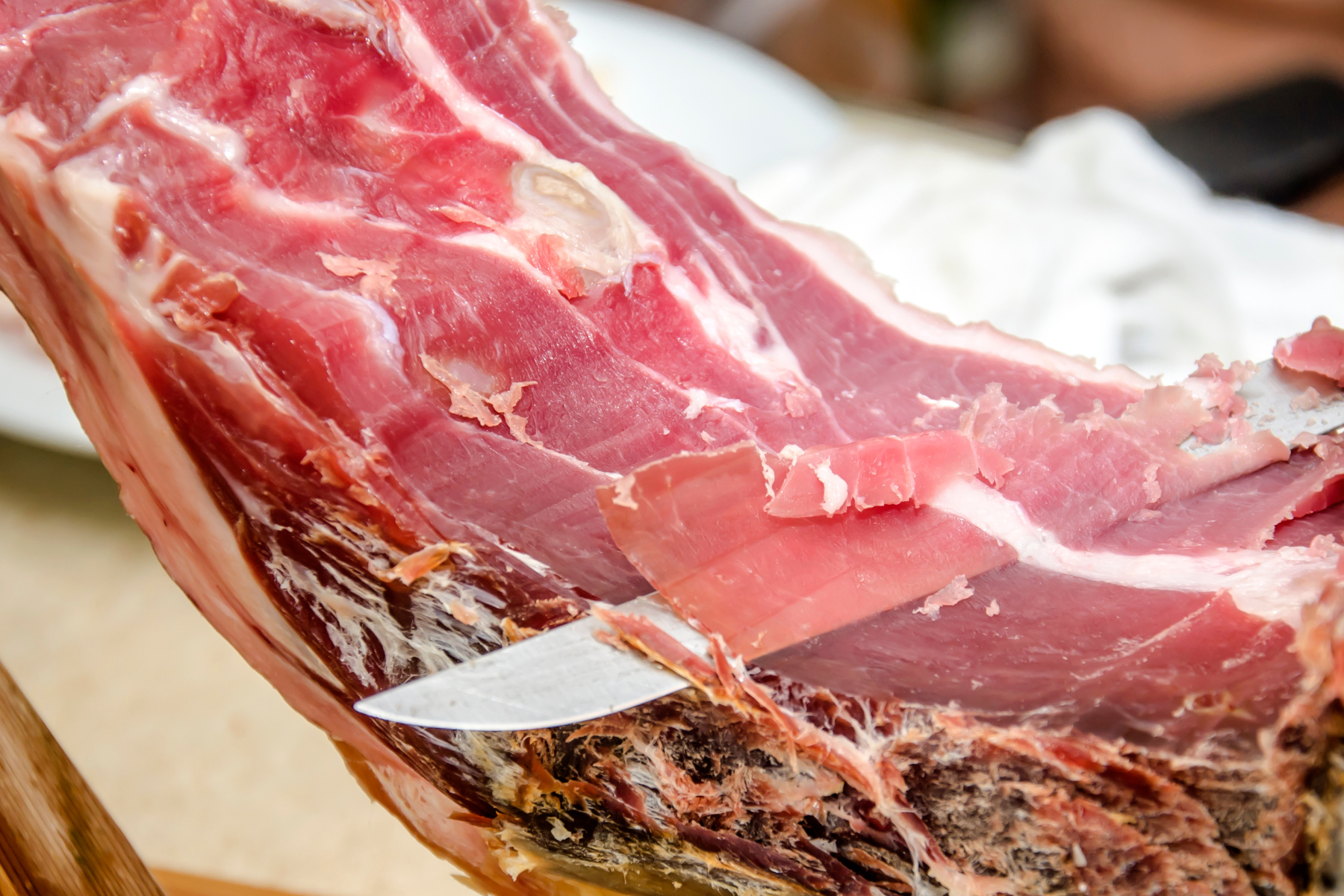 [Chiligala Trips] Does Iberico ham have labels?
Iberico Ham has a strong aroma. As the top Spanish ham, it is very popular with consumers. There are many choices on the market, most of which are said to be from Spain and claim to be authentic. However, how should consumers identify the authenticity of ham when buying ham and avoid What about buying fake goods?
Since the bloodline and quality of pigs cannot be distinguished with the naked eye, the Spanish government has developed a grading labeling system for Iberico ham. It is mainly divided into four grades, from low to high, namely white , green , red and black , based on the purity and purity of the pig breed. The edible feed is distinguished, so if you want to eat the highest quality ham, you need to buy the black label.
-Chiligala Product Recommendation-
Green Label- [Direct delivery from Spain] 75% mixed breed Iberico pig 24 months Iberico ham slices (vacuum packed)
https://www.chiligala.com/collections/iberico-ham/products/75-iberico-cebodecampo-ham
Green Label - [Direct delivery from Spain] 50% mixed breed Iberico pig 18 months Iberico pork shoulder ham slices (vacuum packaged)
https://www.chiligala.com/collections/iberico-ham/products/75-iberico-cebodecampo-pork-shoulder-ham
Red Label - [Direct delivery from Spain] 75% mixed breed iberico pig 24 months top quality PDO Iberico pork shoulder ham slices (vacuum packed)
https://www.chiligala.com/collections/iberico-ham/products/75-iberico-pdo-bellota-pork-shoulder-ham
Black label - [Direct delivery from Spain] 100% purebred Iberico pig 24 months top quality PDO Iberico hand-cut pork shoulder and ham slices (vacuum packed)
https://www.chiligala.com/collections/iberico-ham/products/100-iberico-pdo-bellota-pork-shoulder-ham
Black Label - [Direct delivery from Spain] 100% purebred Iberico pig 36 months old Iberico hand-cut ham slices (vacuum packed)
https://www.chiligala.com/collections/iberico-ham/products/100-iberico-bellota-ham
Black label - [Direct delivery from Spain] 100% purebred Iberico pig 36 months top quality PDO Iberico hand-cut ham slices (vacuum packaged)
https://www.chiligala.com/collections/iberico-ham/products/100-iberico-pdo-bellota-ham